Sidebar
SataMount Revolutionizes Satellite Dish Mounting on Standing Seam Roofs
Are you tired of the hassle and uncertainty that comes with mounting satellite dishes onto standing seam metal roofs? Look no further – SataMount™ is here to transform the way you approach satellite dish installations. Offering unprecedented strength, durability, and adaptability, SataMount™ is the ultimate solution for homeowners and contractors seeking a secure and reliable mounting option without compromising the integrity of the roof panels.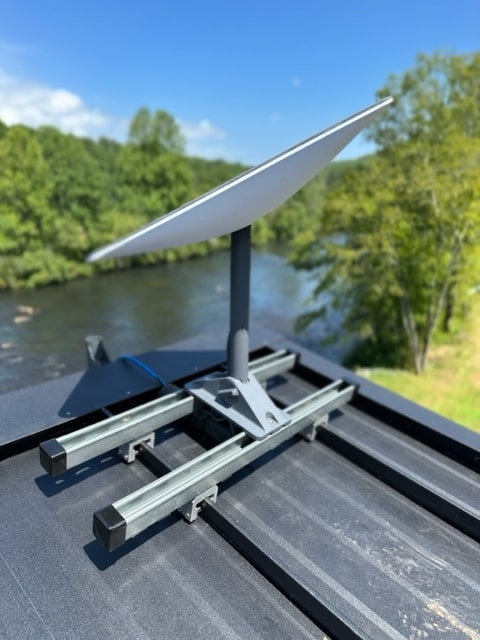 Introduction
In an era where satellite technology is becoming increasingly integrated into our lives, the need for a dependable and damage-free mounting solution is paramount. SataMount™ emerges as the answer to this demand, redefining how satellite dishes are mounted on standing seam metal roofs.
Supreme Strength and Endurance
SataMount™ boasts a design that prioritizes strength and security. Whether it's satellite dishes, conduits, solar microinverters, or electrical junction boxes, SataMount™ provides a universal fit without the need for penetrating the panels. This revolutionary approach ensures a secure fixture placement that won't compromise the roof's structural integrity.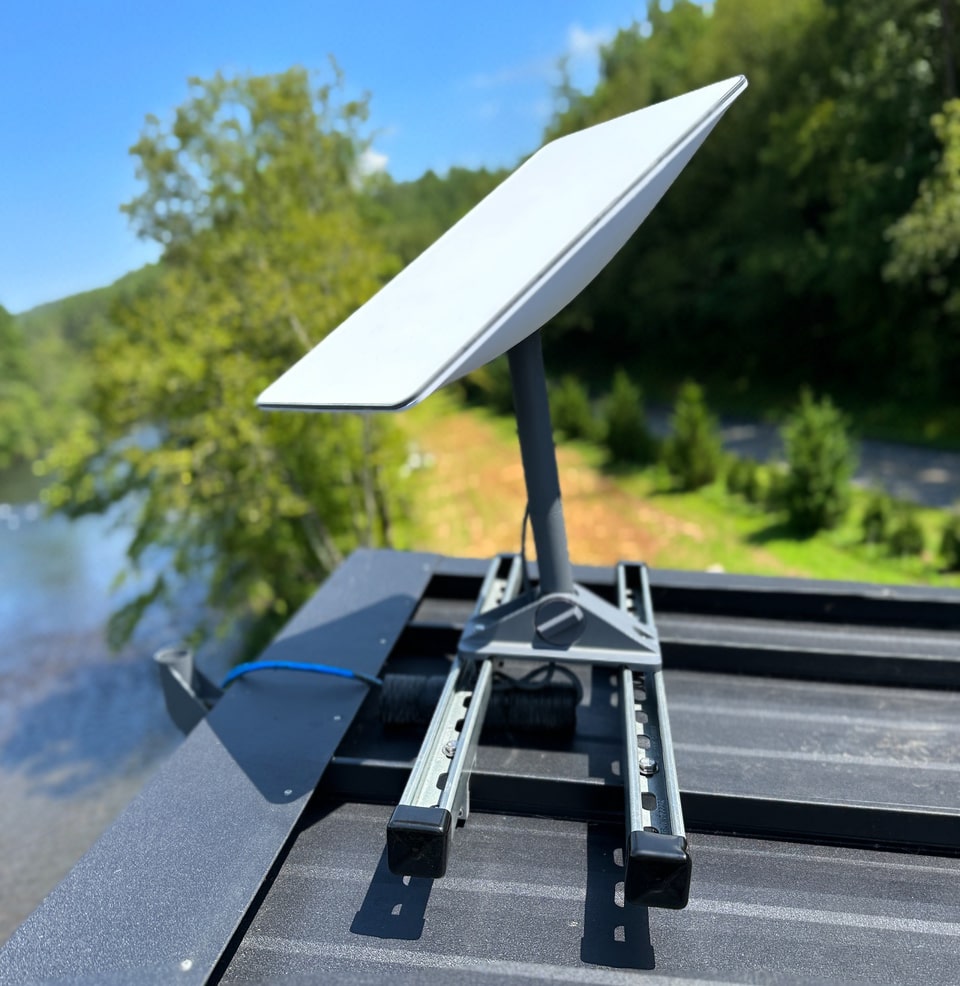 Compatibility and Flexibility
Designed with versatility in mind, SataMount™ fits 95% of standing seam roofs without the need for modifications. Its flexible design and precision manufacturing guarantee a seamless fit across a range of roof types, simplifying the installation process for both homeowners and contractors.
Enduring Through the Elements
Assembled with aircraft-grade aluminum clamps, stainless steel hardware, and proprietary Unistrut Defender P1000T 27" rails, SataMount™ stands up to even the harshest weather conditions. The Unistrut Defender finish, known for its strength and durability, offers a working lifespan of up to 100 years, ensuring your fixtures remain secure and steadfast for decades to come.
All-Inclusive Package
SataMount™ provides a comprehensive installation package, alleviating the stress of gathering individual components. The system includes:
(4) Aluminum RoofClamp RCT clamps with stainless steel hardware
(2) 27-inch Unistrut sections with the long-lasting proprietary Defender finish
(4) Unistrut Defender Spring Nut Channel Bolts
Everything needed for a quick and effective standing seam mount installation.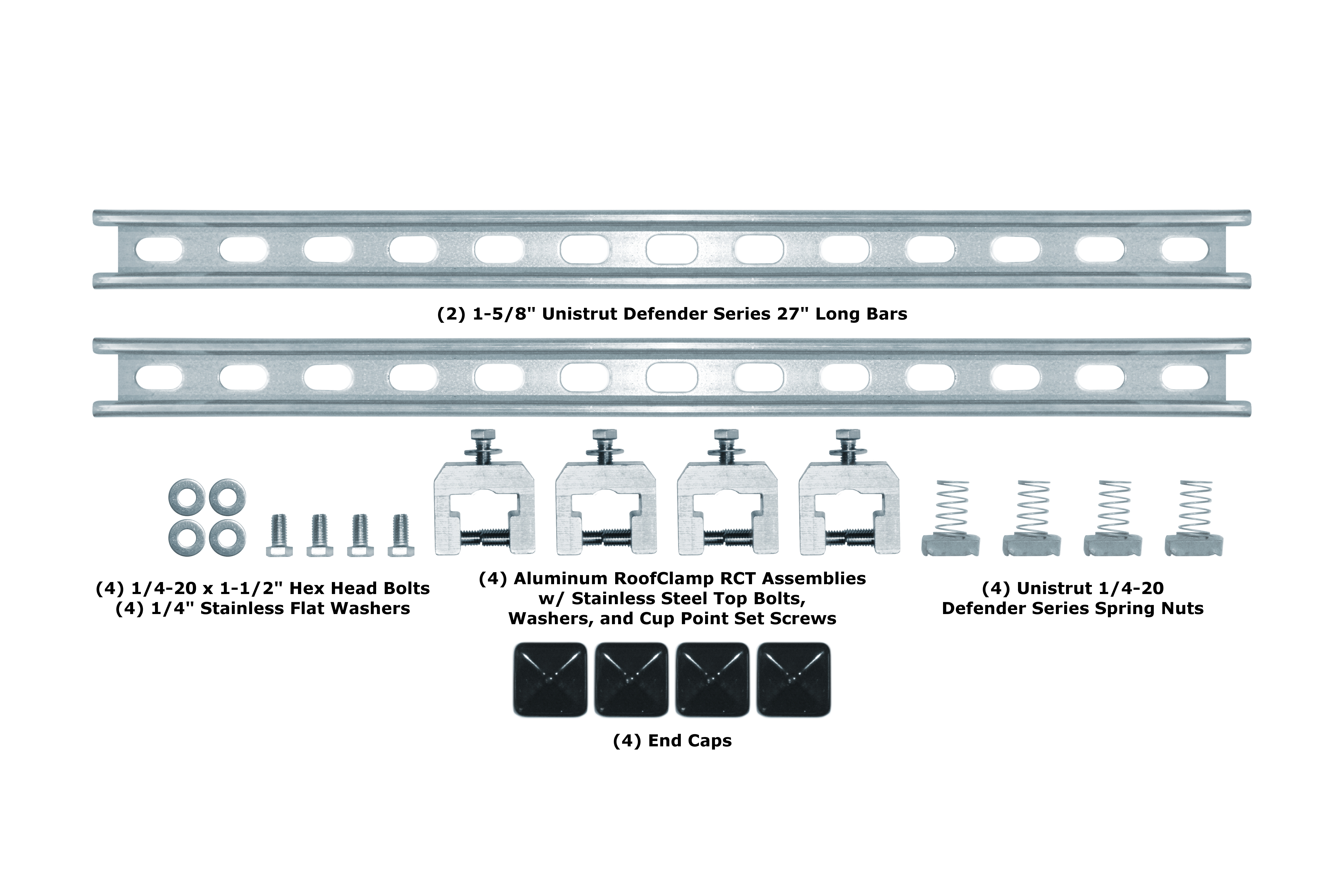 Versatile Applications
Beyond satellite dishes, SataMount™ shines in its ability to support various fixtures, making it an indispensable tool for homeowners, contractors, and equipment installers alike. Its versatility extends its functionality, ensuring that it serves a wide range of needs across different applications.
For Starlink Users
SataMount™ is fully compatible with both Starlink V1 and V2 systems, catering to users of this cutting-edge technology. With SataMount™, Starlink users can enjoy a secure and reliable mounting solution that aligns seamlessly with their advanced satellite systems.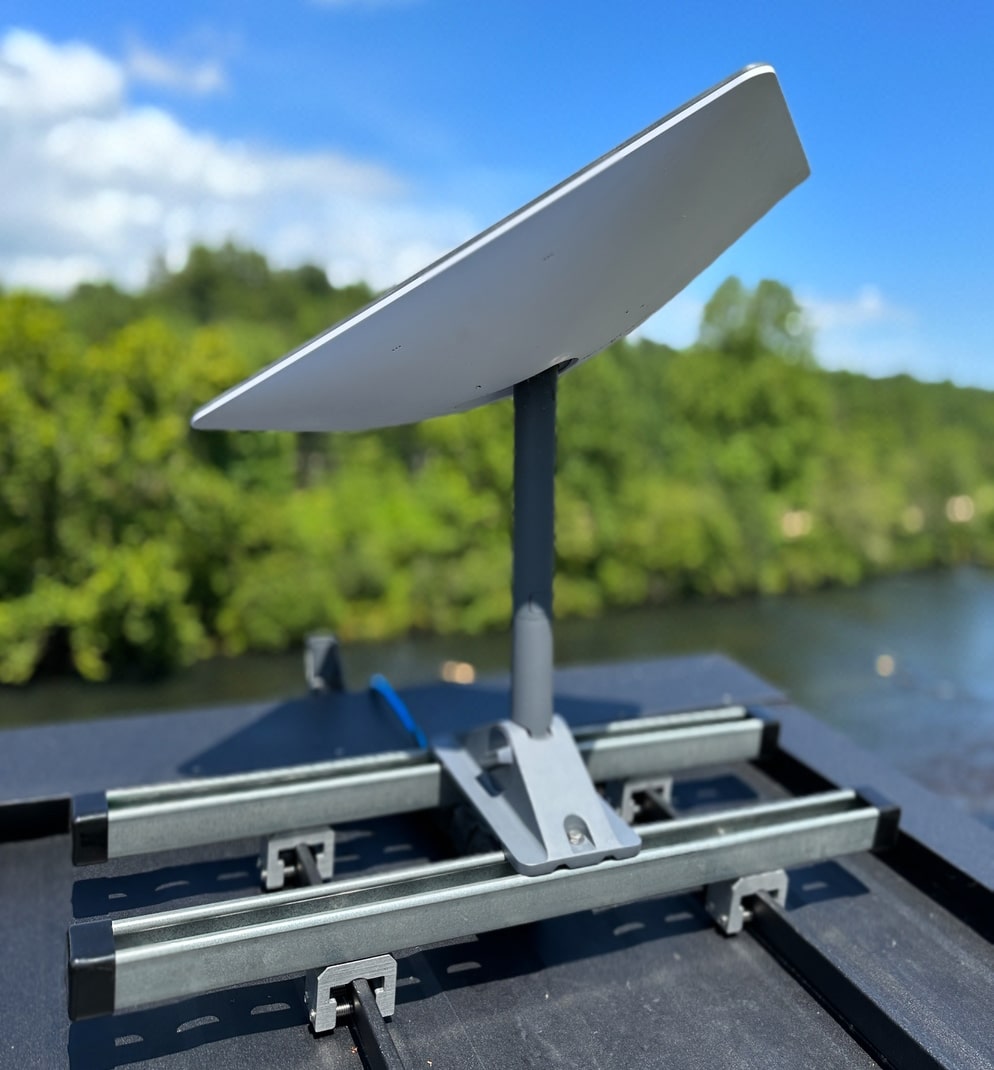 Elevate Your Satellite Experience
With SataMount™, the experience of mounting satellite dishes takes a dramatic turn for the better. Enjoy a hassle-free installation process, backed by a promise of enduring durability and peace of mind. Discover a new level of confidence in your satellite fixture's stability and longevity.
Conclusion
In the realm of satellite dish mounting, SataMount™ sets a new standard. Its strength, versatility, and compatibility make it a game-changer for both residential and commercial installations. Say goodbye to the complexities of mounting and weather-related concerns – SataMount™ has arrived to simplify the process and elevate your satellite experience.
FAQs
Is SataMount™ compatible with different types of standing seam profiles? Yes, SataMount™ is designed to fit 95% of standing seam roofs without requiring modifications.
What materials is SataMount™ made of? SataMount™ features aircraft-grade aluminum clamps, stainless steel hardware, and Unistrut Defender P1000T rails.
Can SataMount™ withstand harsh weather conditions? Absolutely, SataMount™ is built to endure even the harshest weather, thanks to its durable materials and Unistrut Defender finish. Unistrut Defender outperforms stainless steel and standard dipped galvanized finishes.
Is SataMount™ suitable for commercial use? Yes, SataMount™ serves both residential and commercial needs, offering versatile solutions for standing seam attachment.
Where can I get SataMount™? You can learn more and order your SataMount™ system by visiting our website at www.FallPD.com In partnership with SataMount™, Fall Protection Distributors, LLC remains committed to delivering innovation and cutting-edge technology to enhance your satellite experience.
Embrace the future, elevate your satellite experience with SataMount!