Sidebar
You can now purchase roofing fall protection made in the USA from Fall Protection Distributors.
Fall Protection Distributors is now carrying roofing tools made in the USA! We are proud to offer these high-quality products that have been tested to meet the most stringent safety standards. Our selection of roof anchors, fall protection equipment, and safety accessories makes Fall Protection Distributors your one-stop shop for all your roofing protection needs. Visit their website today for more information.
When Is Fall Protection Required?
Anytime workers are at height, generally more than 6' up, OSHA recommends implementing fall protection. This is vitally important for roofers working on all types of roofs and pitches. Steeper roofs may require special equipment and planning. For the best results, always consult with a properly trained safety manager or professional when planning a project at height.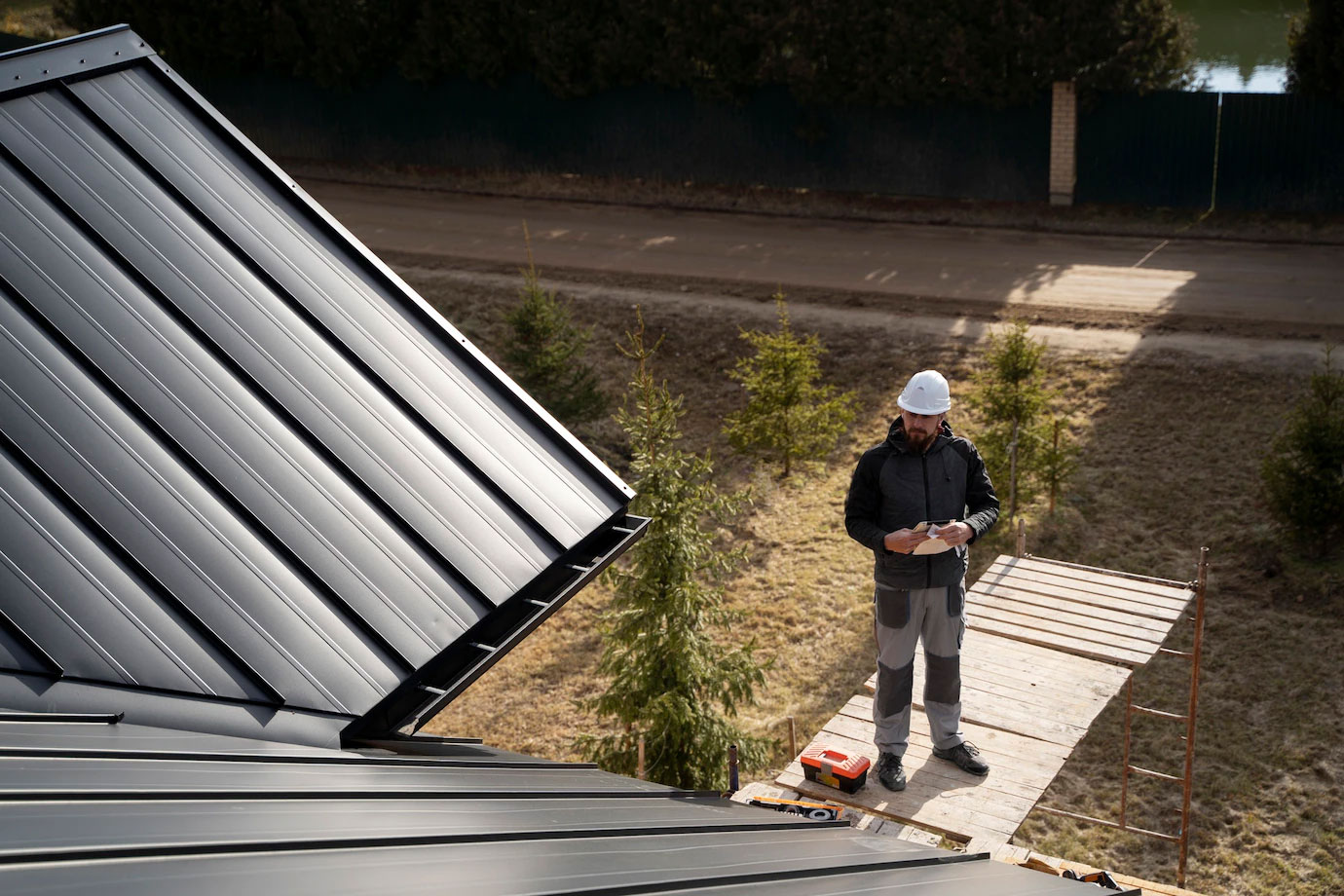 Selecting The Right Tool For The Roof
There are two main types of roofs that require fall protection equipment: asphalt shingles and metal roofs. Asphalt shingle roofs are by far the most common in the United States, therefore there is a much wider range of tools available for this type. Metal roof installations are less frequent but may necessitate more specialized anchors for fall protection overall. Because standing seam panels cannot have equipment mechanically fastened through them in order to maintain the waterproof integrity of the system, specialized anchors that are fabricated specifically for standing seam and use set screws to lock onto seams instead of screwing through metal must be used.
The first step for any roofing job is to ensure that your safety equipment is properly in place before you start working. This includes putting on a harness and attaching a fall protection anchor to the roof. Once the anchor is installed, attach a vertical lifeline that will trail down the length of the roof. The worker should then attach their lanyard with rope grab onto the vertical lifeline. There are various methods of doing this, but this tends to be the most common one. The main difference between different types of roofs is anchorage used to secure it to the roof or ground below.
Always speak with a safety manager or professional before starting any work on your roof; this way, you can be confident you have the right tools and know how to use them safely.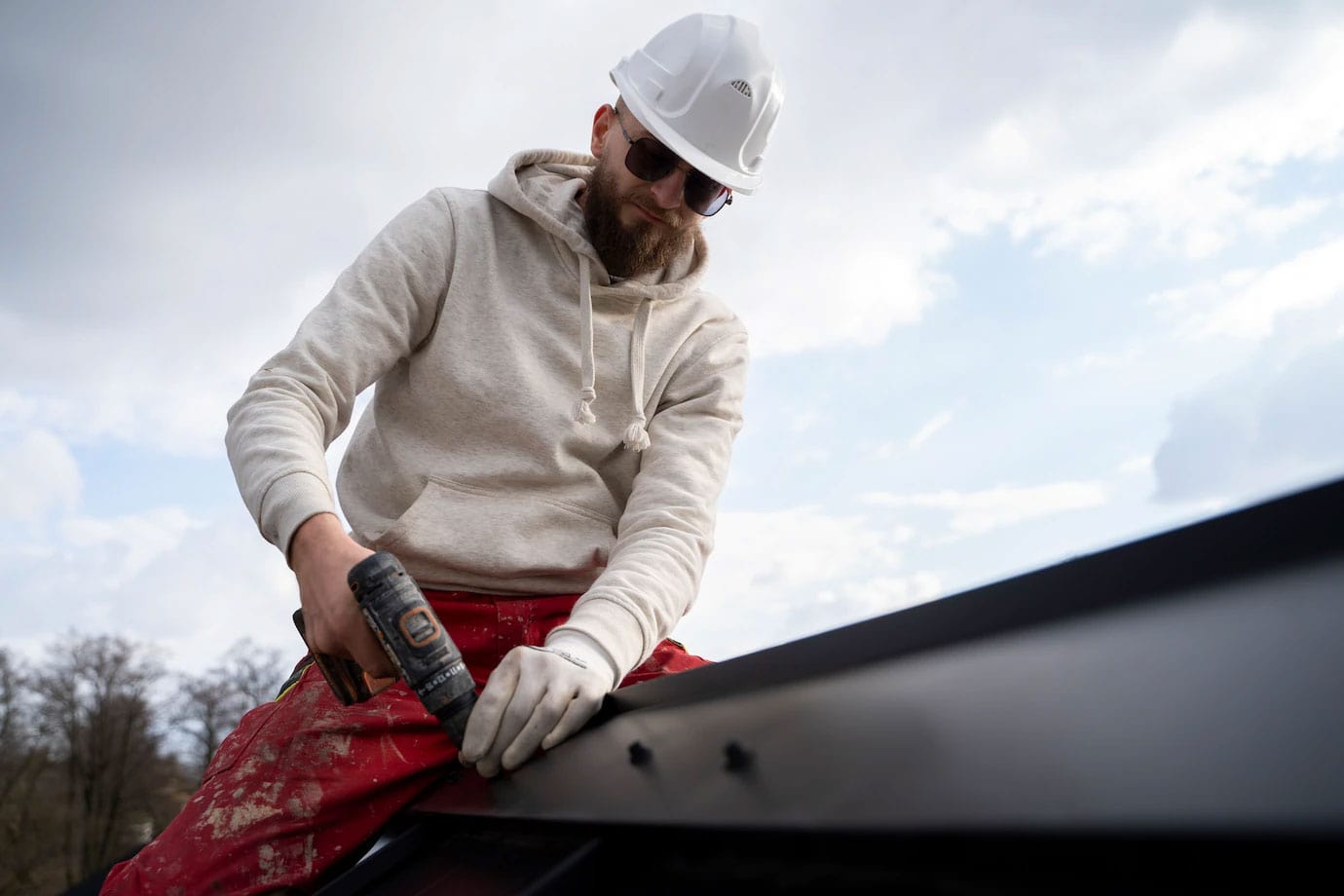 What Personal Safety Equipment Is A Must When Working On A Roof?
Don't take unnecessary risks when working on a roof – wear the appropriate safety gear, including a hard hat, gloves and safety glasses. It's also sensible to cover up as much skin as possible with long pants and a long-sleeved shirt to protect from sun exposure. If you're going to be working at any height, develop a suitable OSHA safety plan first that includes fall protection measures and an emergency rescue plan in case of accidents.
How Do Fall Protection Distributors Do Tool Testing?
All of the tools sold by Fall Protection Distributors undergo testing to ensure they meet the highest safety standards, including durability, strength, and stability. We are dedicated to offering our customers only the safest and most reliable products available.
All equipment we sell - particularly roofing safety gear like harnesses and anchors - must adhere to OSHA/ANSI standards before it ever reaches our inventory. At Fall Protection Distributors, we only provide our customers with the best of the best products available on the market. With a wide selection of roofing tools, fall protection equipment, and safety accessories, you're sure to find everything you need for your next project - and get it done safely too!
More About Fall Protection Distributors
At Fall Protection Distributors, we understand that safety is paramount no matter what type of equipment or project you're working on. We offer a wide range of fall protection products and accessories to suit any individual or company's needs. From professional roofing companies to independent contractors, we have the right product to help you get the job done safely.
At Fall Protection Distributors, we only sell the best roofing products available to ensure your safety while you work. To learn more about our company and products, visit our website or explore our social media accounts for some tips on how to use our products safely and effectively.- Facebook, Instagram, YouTube