Sidebar
​Dissecting Roof Fall Dangers: A Peek Inside Disturbing Industry Trends
Knowing the seriousness of fall risks is crucial as we negotiate the challenging world of construction, especially roofing. This article will dissect the five most common causes of roof falls, backed up by compelling statistics from reputable sources like the [Roofing Contractor](https://www.roofingcontractor.com/articles/96461-roofing-deaths-decrease-in-2020-but-is-one-of-the-top-3-deadliest-occupations) report of data from the annual Census of Fatal Occupational Injuries (CFOI). These findings explain why fall prevention is so important in the construction sector and highlight the industry's complexity.
1. Dangerous Drop-Offs at Unguarded Edges
Unprotected roof edges continue to be a major source of concern since they account for a disproportionate number of injuries sustained from falls. This is supported by OSHA statistics, which show that accidents involving falls from height continue to be a major problem. Despite a decline in fatalities in 2020 compared to 2019, CFOI reports that falls from heights continue to be a prominent cause of death in the construction industry, with roofing being one of the top three deadliest vocations. Still each year, more than 60% of construction workers die from falls from height. The average annual death toll attributable to working at height is 37.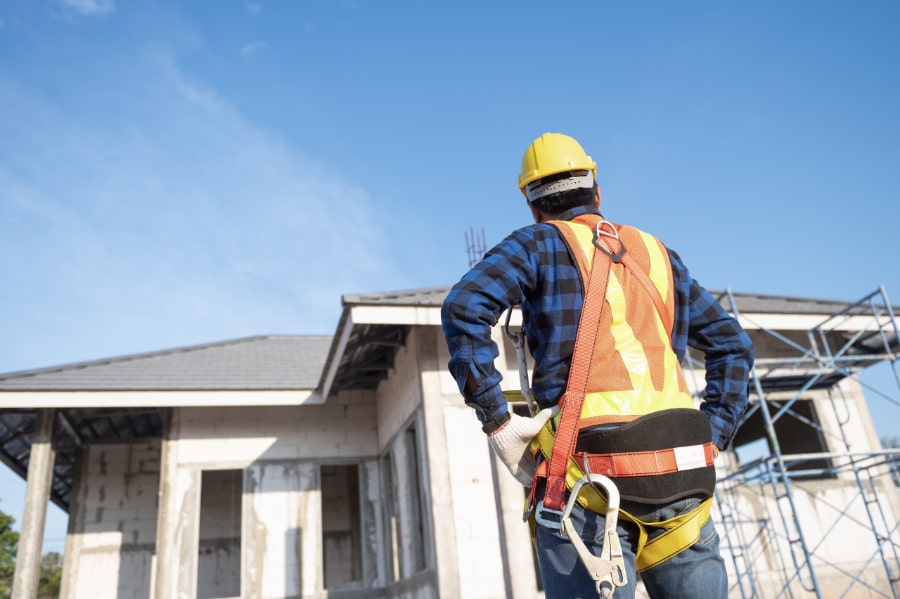 (Image courtesy of www.Vecteezy.com)
The Dangers of Roof Windows and Skylights
Skylights and roof openings constitute a tremendous threat, continuously causing a notable number of fall occurrences. Protective measures, such as guardrails, safety nets, or covers, are essential for mitigating the dangers connected with these possible traps and are required for OSHA compliance and ANSI standards. According to CFOI, falls through skylights and roof openings account for a disproportionate share of all fall-related injuries, highlighting the need for strict safety measures in these locations.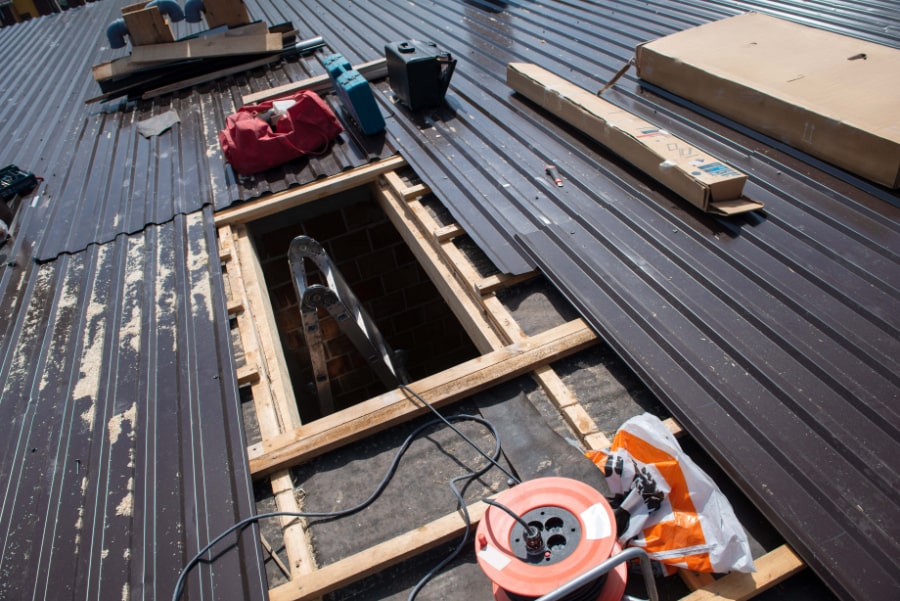 (Image courtesy of www.Vecteezy.com)
Thirdly, Roofs with Fragile Surfaces Present a Tense Conundrum
Metal roofs in particular provide a recurring risk due to their fragility. Falls through fragile surfaces on metal roofs account for an average of 7 deaths annually, highlighting the need for a thorough study of roofing materials, as recommended by the American National Standards Institute. This emphasizes the critical necessity for specific safety practices in settings where fragile surfaces are common.
4. Dangerous Weather: Walking on Wet and Ice-Coated Surfaces
When it comes to roof safety, bad weather can have a significant influence, as stressed by OSHA and ANSI standards, which highlight the connection between slick surfaces and falls. In addition, data from the industry shows that falls due to bad weather are a substantial contributor to the number of incidents that are reported as falls. In the presence of any amount of precipitation, metal roofs provide a very high risk.
5. Incorrect Tool Use: An Avoidable Crisis
According to data compiled by CFOI, many accidents involving falls are caused by workers not properly donning their safety harnesses. Both OSHA and ANSI emphasize thorough training and inspections of equipment on a regular basis to ensure safety and efficiency. Many of the reported injuries from falls are the result of incorrect equipment use. The need for rigorous training programs and regular equipment evaluations, as required by OSHA safety regulations, is highlighted. The vast majority of fatalities associated with falls from height might have been avoided with the use of even the most fundamental safety measures.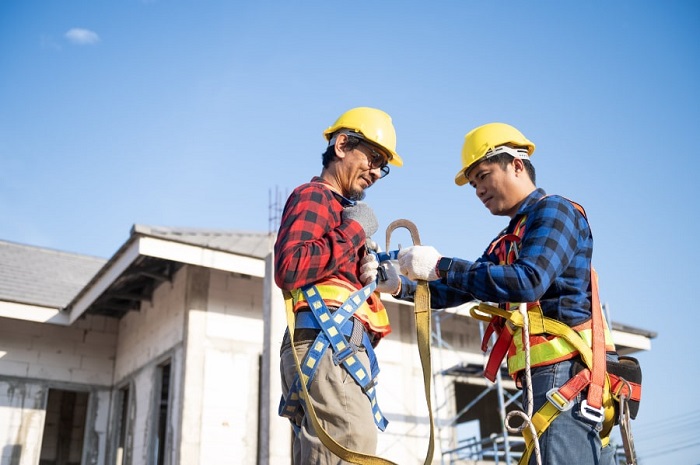 (Image courtesy of www.Vecteezy.com)
Conclusion:
Keep in mind that EVERY SINGLE FALL IS PREVENTABLE. Understanding the complex fall protection situation requires in-depth expertise in the field. Using these numbers to our advantage, we can work together to create a less dangerous work environment for individuals in the construction sector who must work at elevated levels. Seek out the best safety training and invest in the best safety equipment suitable for the task.