Sidebar
Safety At Height: An All-Inclusive Guide to Recognizing Fall Risks on Roofs
There are particular difficulties when working on roofs, and it's important to recognize potential fall hazards to protect workers. We'll look at the newest blogs, articles, and trends in this blog post to provide you a thorough overview of industry best practices for helping workers spot potential fall risks on rooftops. This handbook, which is supported by pertinent data and references, attempts to arm employers and employees with the knowledge they need to establish safer work environments.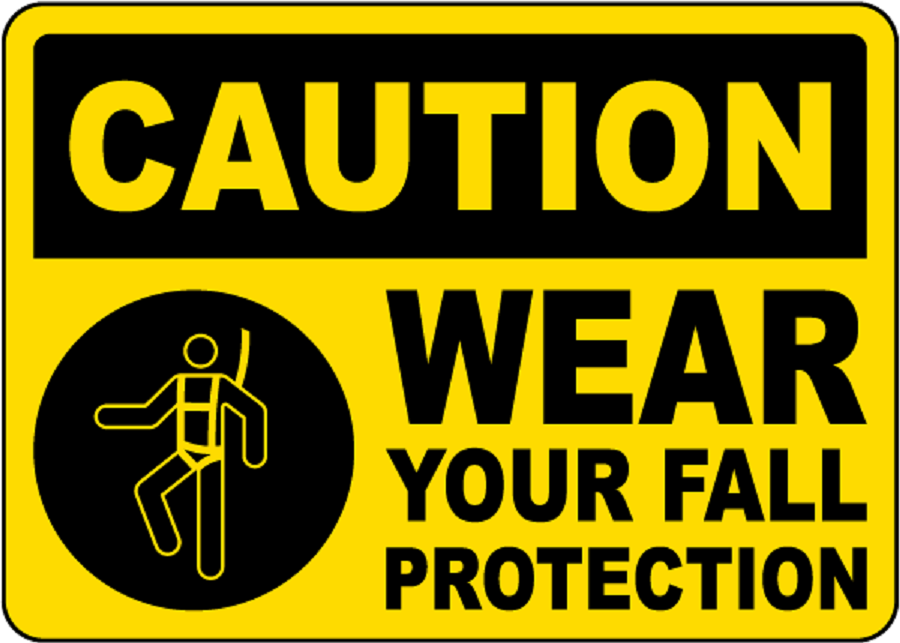 Current Trends in Fall Hazard Identification: Technology and safety procedures are constantly evolving in the dynamic roofing sector. Digital tool integration for hazard identification is a contemporary trend. Roof inspections are being done more and more often with drones that have cameras attached to them. This allows personnel to check potential hazards in depth without taking needless risks.
The Best Methods for Determining Rooftop Fall Hazards:
1. Perform Thorough Roof Inspections: Before doing any work, start by performing comprehensive roof inspections. Utilize instruments such as drones or other inspection devices to evaluate the roof's condition, locate potential weak places, and detect potential threats. Fall dangers are widespread around vents, skylights, and equipment that may be installed on the roof, so pay close attention to these places.
2. Update Hazard Maps Frequently: Keep the roof's hazard maps current. Mark any openings, flimsy surfaces, or places where people could slip. Update these maps frequently to reflect any modifications to the roof's structure or emerging risks. Work together with employees throughout this process to get knowledge from their observations and experiences, resulting in a thorough danger map that accurately depicts the workplace.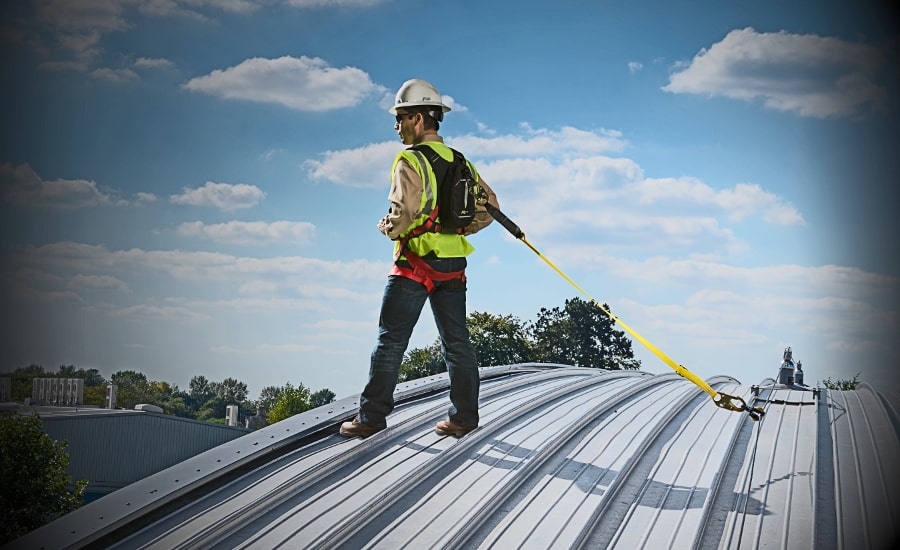 (Photo Courtesy of Roofing Contractor Magazine)
3. Give Worker Training Top Priority: The first line of defense against fall hazards is a workforce with proper training. Invest in ongoing training initiatives to teach employees how to identify and steer clear of such risks. According to OSHA statistics, businesses who implement thorough training programs saw a decrease in fall accidents. Incorporate practical exercises and simulations into training sessions so that employees can get experience recognizing risks in a safe setting. It's important to develop a safety culture within the company, not just during safety meetings and stand downs.
4. Make Use of Personal Protective Equipment (PPE): Make sure employees are wearing the right PPE, such as helmets, harnesses, and non-slip shoes. Studies conducted in the business have shown that PPE that is fitted correctly and is routinely examined greatly lowers the risk of falls. Continue teaching people the value of wearing personal protective equipment (PPE) and make sure the equipment is maintained on a regular basis. Promote an environment where employees are proud of their safety gear.
5. Promote Open Communication and Reporting: Create an environment where employees feel free to disclose possible risks. OSHA stresses that effective communication is critical to reducing falls since prompt detection enables prompt assistance. Establish a reporting mechanism that enables employees to simply share any risks they come across while working. In order to further promote a culture that is safety-focused, acknowledge and reward early reporting.
Statistics and Sources: - A recent OSHA News Release states that falls cause almost one-third of all construction-related deaths, with height-related falls accounting for 13% of these cases. Almost all falls can be avoided with the right preparation, instruction, and tools. .
-The Center for Protection of Worker Rights' "Underlying Causes of Falls From Height" paper offers insightful information about fall-related statistics and preventive methods. .
-"Safety Advice: Five Direct Causes of Pitched Roof Falls" is an article published in Roofing Contractor Magazine that lists the top five typical risks that can result in tragic falls from roofs. The significance of routine training and the application of cutting-edge instruments for hazard identification are emphasized.
In conclusion, it is critical to stay up to date on the newest trends and best practices in an industry that is changing quickly. Employers and employees can work together to identify and reduce fall hazards on roofs, resulting in safer work environments. This can be achieved through integrating technology, emphasizing training, encouraging open communication, and encouraging the use of personal protection equipment.