Sidebar
Roof Jacks: Installation, Safety, and Best Practices
Roof jacks are an essential tool for anyone working on a roof. They provide support and stability when installing or repairing roofs, ensuring workers can safely perform their jobs without fear of injury or accidents. But just having roof jacks isn't enough; it's important to understand how to install them properly and use them safely.
In this blog post, we'll discuss the installation process, safety considerations, and best practices for using roof jacks.
What Are Roof Jacks?
Roof jacks are support structures that provide a stable foundation for workers to stand on while working at height. They come in several different styles and sizes, making them suitable for all types of roofs.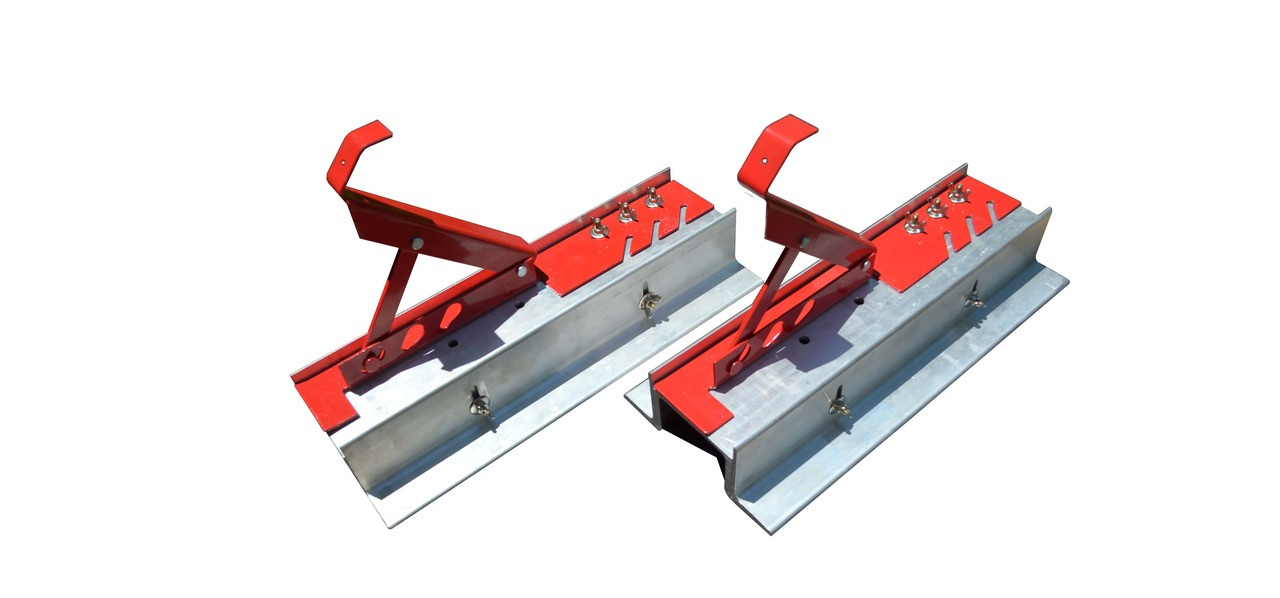 The most common type is the standard A-frame style, which consists of two upright supports joined together by an adjustable crossbar. This style is ideal for most types of roofs and provides excellent stability. Another excellent roof jack is the SSRA2 system for standing seam roofs. The SSRA2 system allows you to use roof jacks without penetrating the roof panels with screws.
Installation Process
Installing roof jacks is a relatively simple process and can generally be accomplished in just a few steps. Before beginning, it's essential to pay attention to the details and ensure that the roof's surface is free of debris and other obstructions.
Next, measure the width of the roof and mark it off with a chalk line to prevent any error from occurring. This will help you ensure that the jacks are placed in the proper position when installing them. If at all possible, however, use non-penetrating Roof Jacks such as the SSRA2 system for standing seam roofs. There is no risk to the roof if you make a mistake during the installation, and the roof jack can simply be moved to the correct location.
If you're using one that requires nails, you must use a power drill to drive nails into each corner of the marked section. These nails should be long enough to hold the roof jack's base securely.
Safety Considerations
When working with roof jacks and brackets, it's important to consider safety at all times. Always ensure that the roof's surface is free of debris or other obstructions. Additionally, inspecting the roof jacks after a worker installs them to ensure they are securely fastened before beginning any work is essential.
Wearing a harness and safety line is also essential for extra security in an accident. Finally, always follow the manufacturer's instructions and use appropriate tools for installation.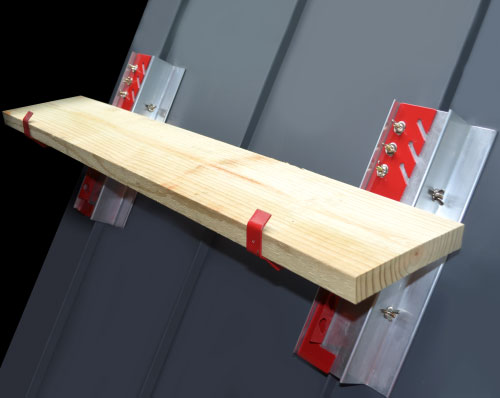 Best Practices
When using roof jacks, it's essential to take time and ensure everything is done correctly. Read all instructions carefully before beginning, and always double-check your work afterward.
It's also a good idea to inspect the roof jacks before each use and ensure all components are properly secured. Additionally, never overload the jacks; they should only be used with materials of the appropriate weight.
Finally, if you're working with a partner, always agree on a signal system in case of an emergency. This will help ensure that everyone is safe and secure while working at height.
By following these tips, you can ensure that your roof jack installation will be successful and that all safety considerations are taken into account. With proper use and maintenance, roof jacks can provide the support necessary for any job.
Are Roof Jacks Safe To Use?
Roof jacks are safe when used properly and installed correctly. It's essential to follow safety guidelines and use personal protective equipment, such as safety lanyards and full-body harnesses, when using roof jacks.
You can use roof jacks on a metal roof, but you should choose the right type of roof jack for the job. For example, standing seam roof jacks are specifically designed for standing seam metal roofs.
How Do You Work On A Metal Roof Without Slipping?
To walk on a metal roof without slipping, wear appropriate footwear with non-slip soles that provide the necessary grip to prevent slipping. Additionally, use a safety harness or fall protection system, especially if you are working on roofs at an angle.
It is also advisable to use tools and equipment designed for metal roofing, such as roofing jacks and brackets, which provide secure access and support for workers. Finally, it is worth mentioning that working on a metal roof requires a degree of experience and expertise.
If you find you are not confident in your abilities, it is advisable to get a professional roofing company to carry out the work.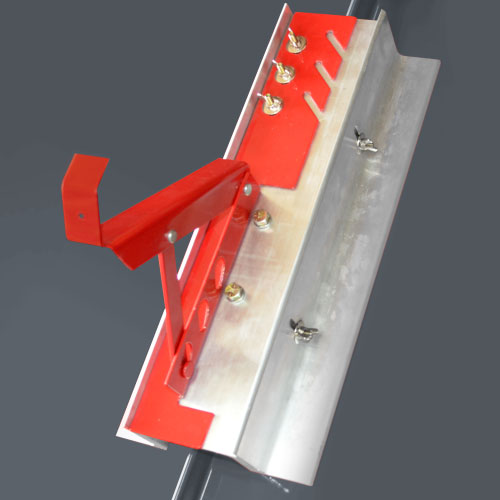 Conclusion
In summary, roof jacks are essential for anyone working on a roof, especially roofing companies. To ensure your safety, you must take proper precautions, develop a safety protocol, and use appropriate equipment, such as non-slip footwear, safety harnesses, and fall protection systems. Additionally, it's crucial to choose the right type of roof jack for your job and follow the installation guidelines that come with the stock carefully.
It is also essential to have a rescue plan anytime you are working at height. If an accident occurs, rescue equipment and trained employees should be ready to get the injured worker to the ground before additional injuries occur.
If you're looking for high-quality fall protection equipment, Fall Protection Distributors is a trusted source. They offer a wide selection of products designed to meet the industry's top standards and keep workers safe on the job.
This means with their expertise and dedication to providing dependable products and services, you can rest assured that you're in good hands. Remember, safety should always be your top priority when working at heights or on a roof, and Fall Protection Distributors can help you achieve that.